ANTONY AND SALLY'S GRAND MUSIC TOUR.         11 – 27 JUNE 2022:                                                          
HAMBURG, BERLIN, VIENNA & ZURICH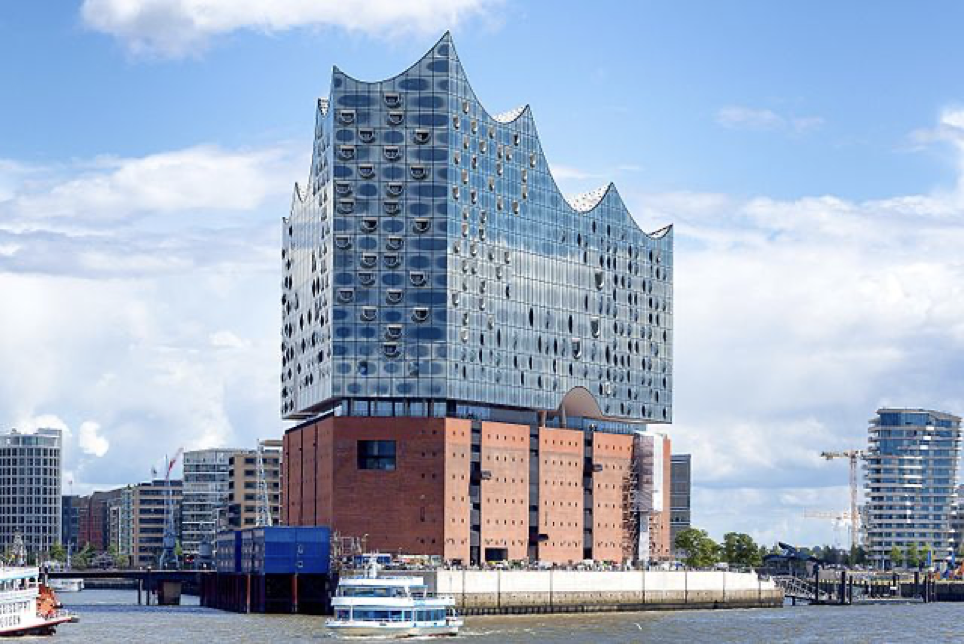 The first tour for over two years celebrates the best of great music and opera in the leading cities of music in Central Europe. The program is remarkable for great opera and concert programs, outstanding artists and fabulous venues, a cornucopia of musical riches! Over 16 days, there will be excursions to explore these great cities, dinners, talks on the programs by Antony and 11 performances. Highlights include:
Our first visit to the fabulous new Elbphilharmonie concert hall (see photo above) on the banks of the Elbe in Hamburg for a concert with the Hamburg State Philharmonic
Two of Wagner's greatest operas, a new production in Berlin of his great comedy Meistersinger and a revival of Claus Guth's famous production of Tristan und Isolde in Zurich
Mozart's timeless Marriage of Figaro in Hamburg in a production by Europe's go-to stage director Stefan Herheim 
Daniel Barenboim conducts Strauss's Elektra in Patrice Chereau's production with Ricarda Merbeth and Waltraud Meier
Concerts by both the world's great orchestras, the Berlin Philharmonic and Vienna Philharmonic, conducted by Sakari Oramo and Andris Nelsons respectively
New production of Verdi's spectacular Sicilian Vespers by French director Olivier Py in Berlin
Places on the tour are available until March 2022 if not fully subscribed earlier. For more details of the program, itinerary and costs, or to book a place, complete your request below
GUSTAV MAHLER FESTIVAL, LEIPZIG, 17-29 MAY 2023
These are the new dates for the Mahler Festival in Leipzig cancelled in May 2021 because of Covid. We have secured 16 places for this unique Festival where all the symphonies by Mahler and other works including The Song of the Earth are to be performed at Leipzig's famous concert hall the Gewandhaus by many of the great orchestras of Europe.
We have established a list of applications received in date order for places on the tour. Firm places with deposits will be confirmed on 15 May 2022. For more details or to book a place on the tour list, Places on the tour are available until March 2022 if not fully subscribed earlier. For more details of the program, itinerary and costs, or to book a place, complete your request below