A concert in Leipzig's Gewandhaus (above)
Sally & Antony Jeffrey's Musical Journeys
Antony and Sally Jeffrey have run their popular music and opera tours to Europe, the UK and the US since 2014. All their tours are planned, organised in small groups to retain the intimacy of friendship and mutual enjoyment of great cultural, personal and travel experiences.
In 2023 we have completed three wonderful journeys: to Italy in April
following the ancient pilgrim route Via Francigena from Rome to Milan, then in
May to Dresden and Leipzig for the extraordinary Festival of all Mahler's
symphonies played by 9 great orchestras of Europe where we gathered up a
group of 20 Mahler lovers. And finally an amazing journey in August across
Austria for three of their great summer Festivals in Salzburg, Innsbruck and
for the incomparable Schubertiade in the village of Schwarzenberg, high up in
the Austrian Alps.
Both the Italian and Austrian journeys were super special for ourselves and
our group as our wonderful agent Claudia and her husband Michael drove us
everywhere in two large 8-seater cars. Reviews of our tours are posted on
the
Blog
page, together with blogs on all the earlier tours.
2024 Journeys: 2024 is already scheduled and open for booking. From 9
to 23 May we are returning to the two greatest musical cities of Europe,
Vienna and Berlin for a fabulous series of performances. However It is
already full up as our journeys fill up so quickly. However our second journey
for 2024 is now booking so don't hesitate to email me at
antony@antonyjeffrey.com to register your interest. Following the success of
our trip last August to the Austrian Alpine festivals, we will repeat the model
with four English opera and music festivals from 5 – 16 June 2024:
Glyndebourne, Garsington, Grange Park and the greatest of them all
Aldeburgh. It will be an intimate journey with a maximum of ten people, so
don't delay if you'd like to join us. Full details of both 2024 journeys are
shown on our
Upcoming Music Tours page.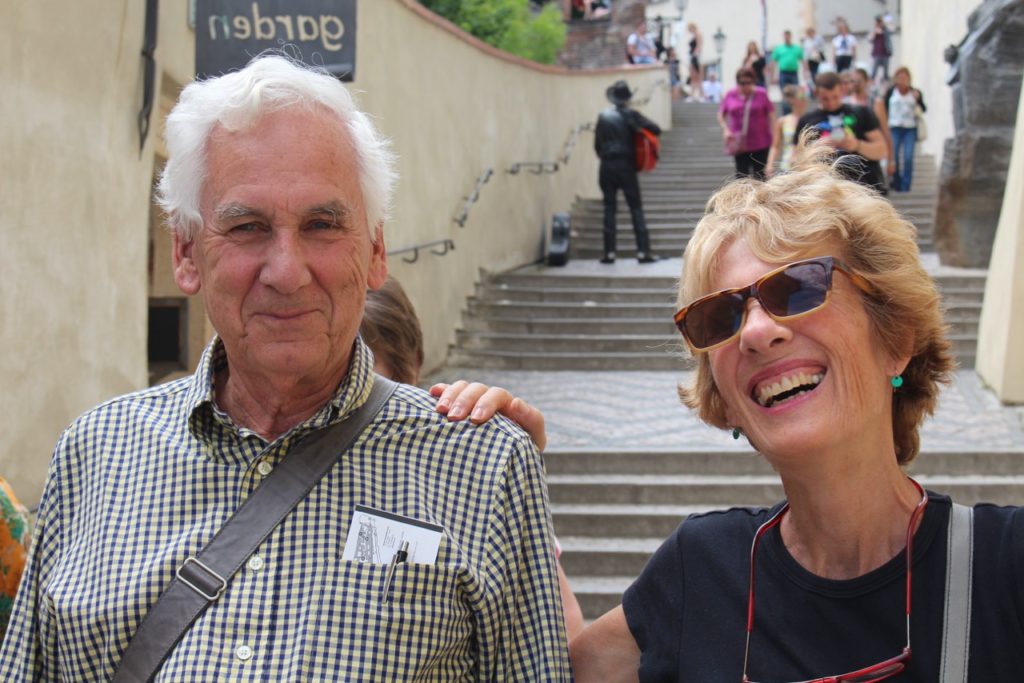 Antony's second novel Transforming Passion – A Singer's Way was
published in October and launched by former Artistic Director of Opera
Australia Lyndon Terracini. It is a story of an Australian opera singer set in the
international world of opera. Information on Transforming Passion and his
other books and how to buy them is shown under Publications .
Antony Jeffrey has been an arts professional for over 40 years. His career in
the arts started as the first Director of the Australia Council's Music Board.
Long stints as marketing director of The Australian Opera (now Opera
Australia), as general manager of the Australian Chamber Orchestra and
subsequently the Song Company, have been interspersed with many
consulting assignments. He has recorded over a hundred interviews with
artists and leading figures in the arts, many of which formed the basis for his
2010 book Many Faces of Inspiration, published by Wakefield Press. 
In 2008, he was awarded an AM for his services to the arts