A concert in Leipzig's Gewandhaus (above)
Sally & Antony Jeffrey's Musical Journeys
 Antony and Sally Jeffrey ran their popular music and opera tours to Europe, the UK and the US between 2014 and 2019. This came to a grinding halt in March 2020 when Covid 19 struck and their tour to Europe was cancelled on the day the group was to leave! The good news is that after two years, the tours have resumed with a fabulous tour to Germany, Austria and Switzerland in June 2022. Another tour to Berlin from 29 October to 7 November this year is scheduled for a much anticipated new production of Wagner's Ring Cycle under Christian Thielemann, as Daniel Barenboim has withdrawn due to illness, at Berlin's Staatsoper Under den Linden.
In 2023 we are very excited to advise that no fewer than three very different tours are planned:
April 2023, Italy, Via Francigena. We follow the ancient pilgrim route, the Via Francigena from Rome to Milan, exploring and staying in some of the most beautiful old towns and villages in Italy, including Lucca, Florence and Siena, with music and opera at La Scala Milan and the Maggio Musicale Festival in Florence. The tour is fully booked already and details are on the Upcoming Music Tours page
May 2023, Leipzig, Mahler Festival. The twice postponed Festival of all Mahler's symphonies and major orchestral and vocal works in Leipzig will be the basis of our tour during May 2023, supplemented by visits to historic Weimar and operas and concerts in now fully restored Dresden (the tour is already fully subscribed, but we are starting a wait-list)
August 2023, Austrian Alpine Summer Festivals.  As with the Mahler Festival, Covid twice delayed our plan for a tour, but it is now taking place in the second half of August 2023 and we visit Salzburg, the world's most celebrated music festival, Innsbruck's festival of early and baroque music, and the Schubertiade in Schwarzenberg high up in the Austrian alps, famous for its song recitals and chamber music. Details and bookings are available on the Upcoming Music Tours page.
Details of all tours are published when they are available at Upcoming Music Tours.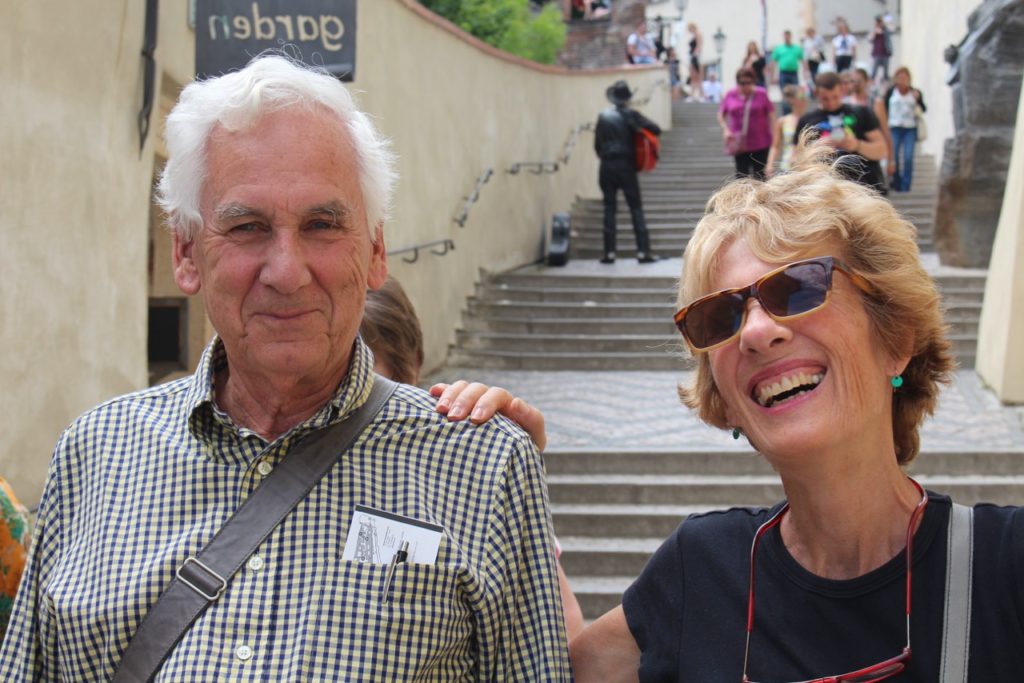 Antony has written two books during his enforced idleness as Covid raged. Roland Peelman, a portrait of the brilliant Belgian musician and conductor, who now makes his home in Australia, is a survey of Roland's fascinating life with photographs by leading photographer Anthony Browell and published in April 2021 by Connor Court Publishing. His new book The Poinciana Tree, his first novel, also published by Connor Court has just been released in January 2022.
Information on both these books and how to buy them is shown under Publications
Antony's twin focus for more than ten years has been devising and leading music and opera tours in Australia and overseas, together with writing fiction and biography. Because of Covid, three overseas tours were cancelled in 2020 and 2021 but new tours were resumed in June 2022 with four more to follow in October and through 2023. All his tours are planned, organised and run by Antony and his wife Sally in small groups to retain the intimacy of friendship and mutual enjoyment of great cultural, personal and travel experiences.
Information about past music tours can be found on the Blog
Antony Jeffrey has been an arts professional for over 40 years. His career in the arts started as the first Director of the Australia Council's Music Board. Long stints as marketing director of The Australian Opera (now Opera Australia), as general manager of the Australian Chamber Orchestra and subsequently the Song Company, have been interspersed with many consulting assignments. He has recorded over a hundred interviews with artists and leading figures in the arts, many of which formed the basis for his 2010 book Many Faces of Inspiration, published by Wakefield Press. 
In 2008, he was awarded an AM for his services to the arts.